Boats
Serenity Now
Serenity Now is a custom one-of-a-kind pontoon boat with stadium seating, individual bucket seats that rotate 360 degrees and has a restroom on board.  It also has a top notch sound system for clear narration & music that is played throughout the excursions. She is powered by a 300 hp Mercury Verado Engine. Our excursions only seat 6 passengers, we keep these small and intimate to ensure everyone enjoys the experience to the fullest. 
The name Serenity Now is a play on an episode from the popular sitcom Seinfeld, she was named this to provoke a mindset passengers can take home with them. Captain Kenny designed and built most of the vessel himself. He partnered with local companies, In Stitches Customs for all the upholstery and stereo sound system. Sharq Skinz created/designed the vinyl wrap on the exterior.
"Serenity Now is unique and one of kind and has been written about in boating magazines"– Pontoon and Deck Boat Magazine.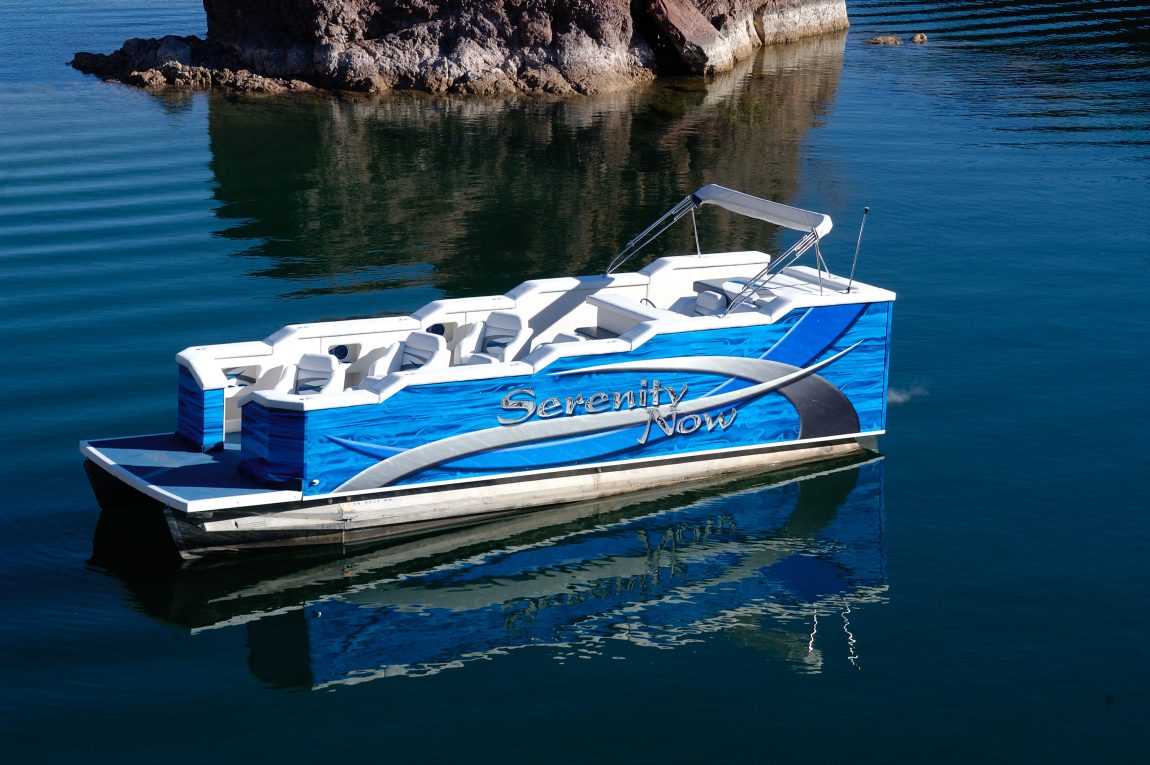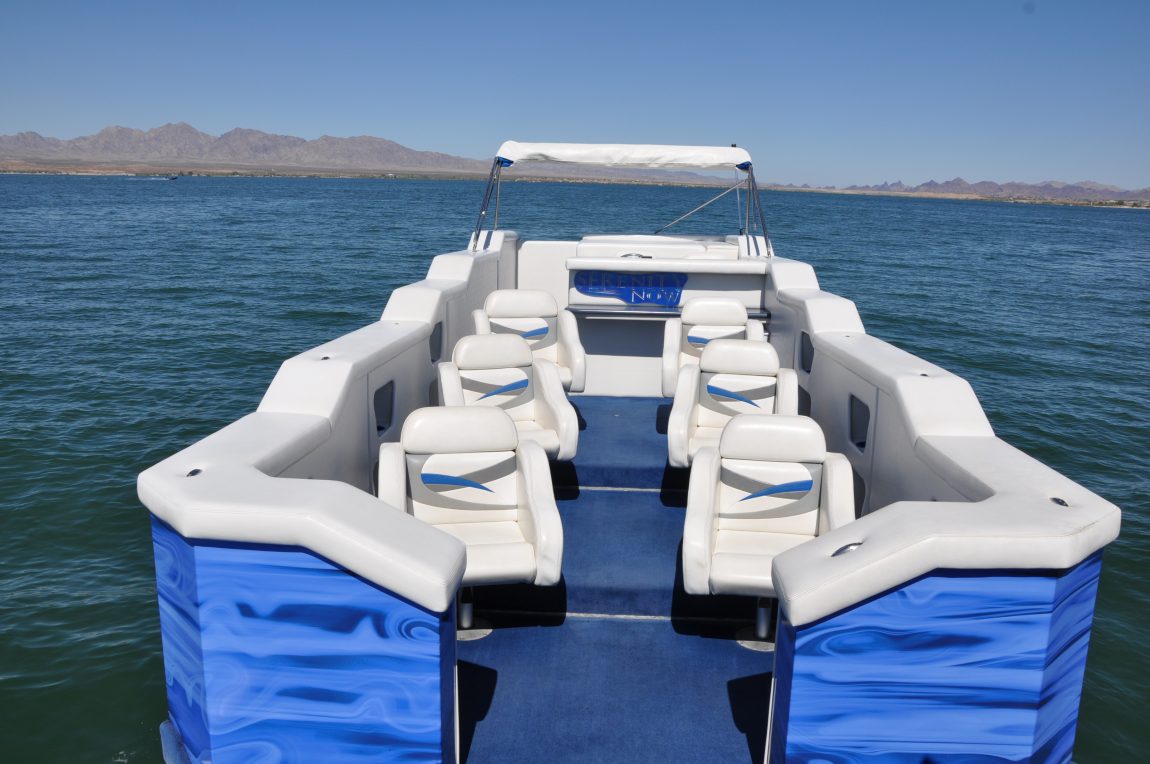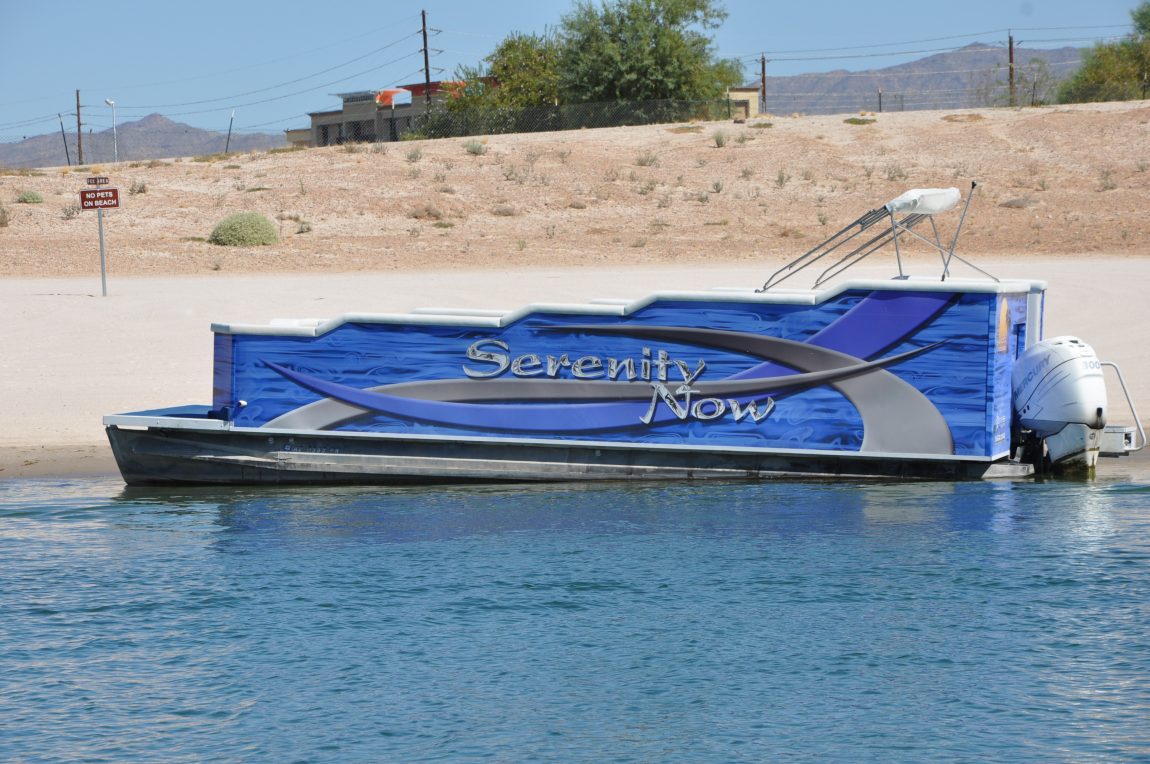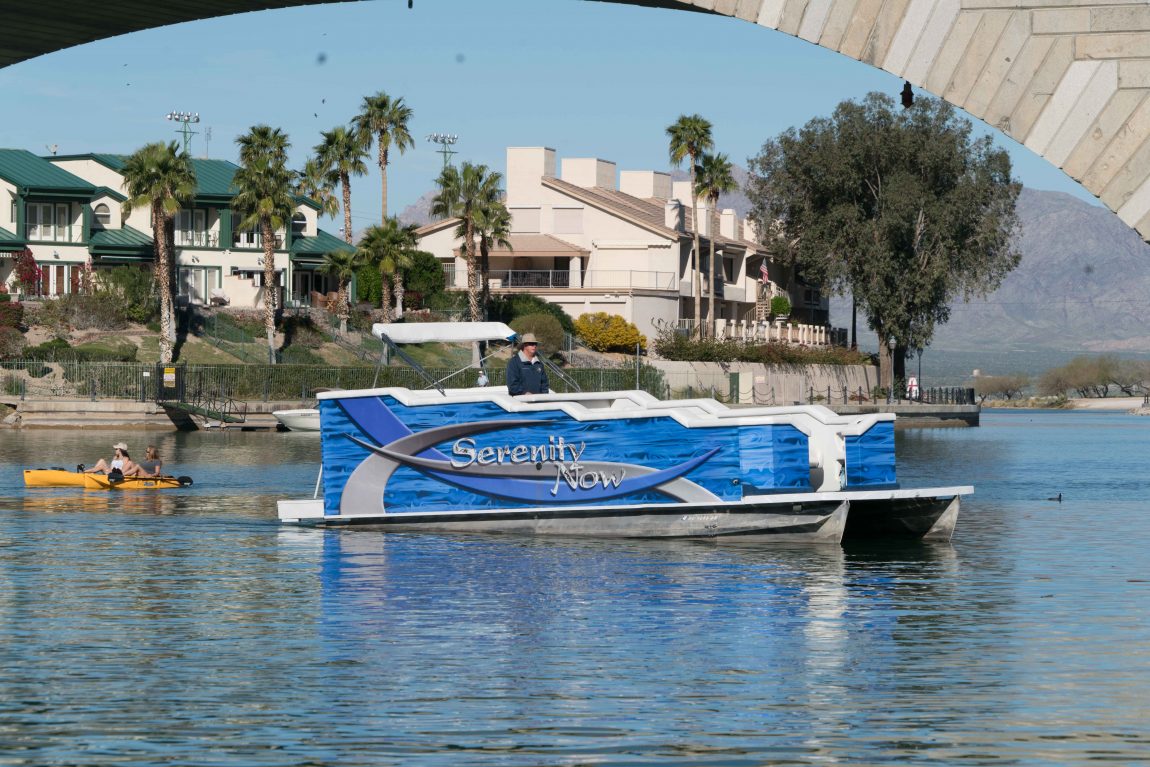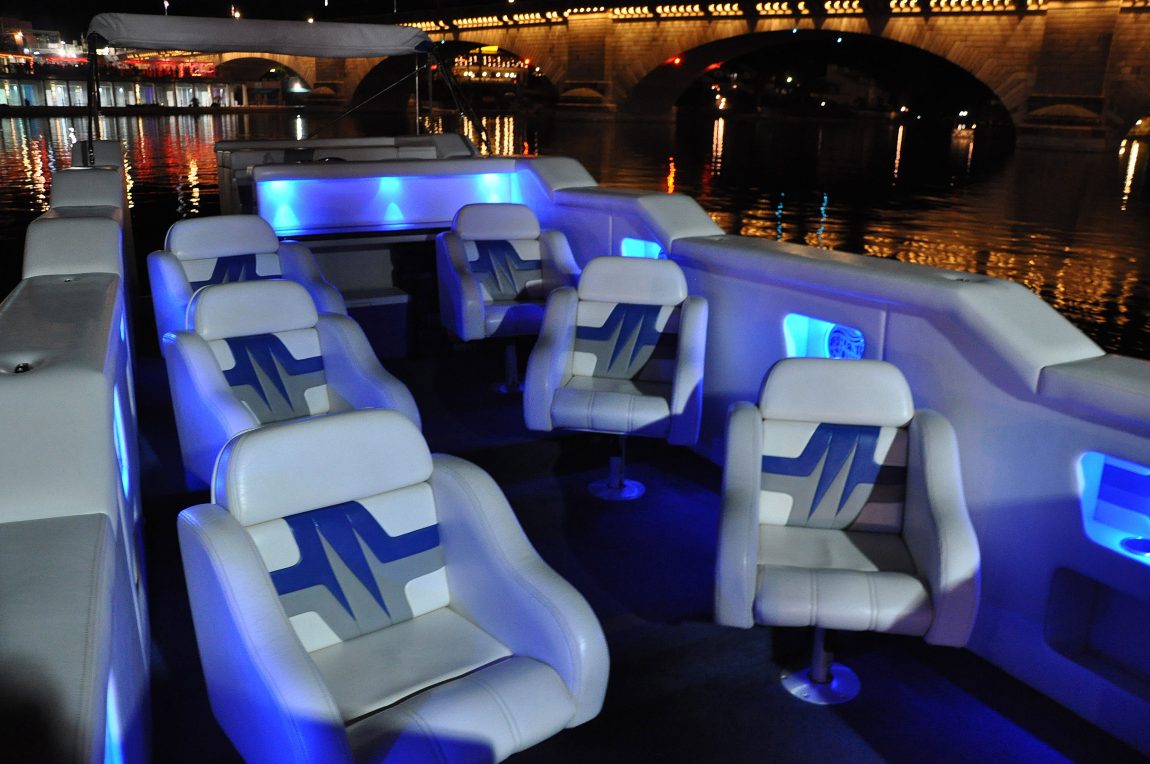 Kon Tiki Canyon Cruiser
Kon Tiki Canyon Cruiser is a 30-foot covered, open air pontoon that seats 18 passengers with comfortable bench seating around the perimeter and down the middle with a top notch sound system for clear narration and music.
She was originally designed and built locally as a Water Taxi around Lake Havasu in the late 1980s. London Bridge Resort purchased her in early 1990s and refurbished it with a Polynesian theme and named her Kon Tiki.   Through the years it conducted various types of boat tours around Lake Havasu.
Sunset Charter & Tour Co. bought Kon Tiki Canyon Cruiser in 2011. We refurbished her with all new interior, carpet, seats, comfortable upholstery, new sound system, new exterior, redesigned the transom and replaced the small engines with a single 300 hp Mercury Verado Engine. The new single engine provided us with quieter engine noise, smoother ride and quicker speeds. Local craftsmen In Stitches Customs designed the upholstery and stereo system and Sharq Skinz designed the vinyl wrap exterior.